no muss no fuss program
Welcome to Parent Councils, School Administrators and other group organizations interested in our educational products.
We have designed a bulk order program for organizations just like you with discount pricing. Download this PDF for more information, the No Muss, No Fuss information page or contact Michael Lewis at mlewis@summeradvantage.ca for more details.
Please visit other pages in this site to see examples of our fine products. However, please keep in mind that the checkout process on our web site is for individual orders. For No Muss No Fuss school-wide ordering, please return to this page and contact Michael Lewis to make arrangments and receive group sales information and pricing.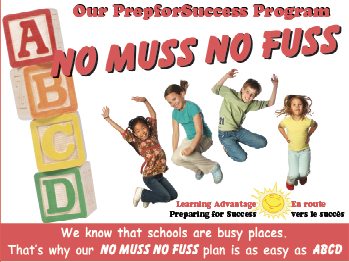 .